Union Budget 2020 | From GST cut to another EV boost, auto industry seeks bold fiscal measures to revive growth
Auto sector is a key contributor to GDP growth and industrialisation in the country. [Pic credit: PTI]
Updated: Sat, 01 Feb 2020 08:26 AM IST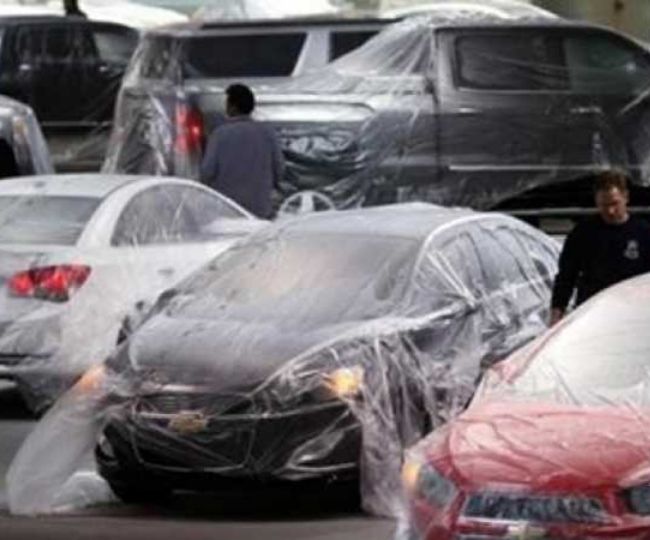 New Delhi | Jagran Business Desk: Finance Minister Nirmala Sitharaman is all set to unveil the Union Budget on Saturday (February 1). The budget for the fiscal 2020-21 will play a very crucial role for the automobile industry. The industry desperately need favour from the finance ministry as it recently recorded its worst-ever sales decline in two decades. The sector has been facing a slowdown since last 12 months and it is banking on the FM Sitharaman to break vicious cycle of falling sales and steeper discounts. Auto sector is a key contributor to GDP growth and industrialisation in the country.
Also Read: Union Budget 2020 | Govt may announce 100 pc FDI in aviation sector to attract bids for debt-ridden domestic carriers
GST cut need of the hour
The sector desperately needs a cut in Goods and Services Tax (GST). The industry leaders have been asking for GST cuts from April onwards as new vehicle norms of BSVI comes into play. They are demanding a 10 per cent GST cut in the auto industry. "As a win-win situation, we are requesting the government to consider reducing GST on BSVI vehicles from current 28 per cent to 18 per cent from April onwards," PTI reported.
The transition to BSVI is one of the reasons behind lacklustre sales as consumer await newer models. The new model also mean high priced inventory transition.
How auto leaders reacted to falling sales
Industry leaders, including Anand Mahindra (Chairman of Mahindra group) haven't been shying away from seeking relief. "So with a forecast rate of growth of 5% for our GDP in '19-'20 we'll fall behind them again? This should get our competitive juices flowing.@nsitharaman ji, let's surprise the world with a blockbuster of a budget including some dramatic moves. And sprint back in front..," he said in a recent tweet.
"There is no demand and no private investment, so where will growth come from? It doesn't fall from the heavens. The auto industry is going through a very difficult period. Cars, commercial vehicles and two-wheelers are going through a rough patch," Bajaj group head Rahul Bajaj has said while questioning the government in December 2019.
What happened in the previous budget?
In August last year, FM Sitharaman had brought in some of the necessary changes for the auto industry. "BS-IV vehicles purchased until March 30, 2020 will be allowed to run on the roads for the duration of the registration, '' she said bringing a relief to the vehicle owners and companies.
In the post election budget in July 2019, Sitharaman had kept the GST at 28 per cent but brought in other relief. She gave a 2 per cent grant to auto part manufacturers while customs duty was increased from 25 per cent to 30 per cent.
Electric vehicles remain a key focus
In the last budget, the government had provided subsidies to boost electric vehicles sale. To make EVs affordable to customers, additional income tax of Rs 1.5 lakh was deducted on interest paid on loans take to purchase electric vehicles.
GST rate on electrical vehicles is just 5 per cent. It was reduced from 12 per cent in July 2019 aimed at accelerating the adoption of eco-friendly mobility Solutions.
Auto manufacturers like Maruti Suzuki, Tata Motors, M&M, have a slew of electric vehicle launches this year and they will benefit from it. As per experts, the upcoming budget will bring in measures that will boost EV infrastructure in India.
Also Read: Union Budget 2020 | Agriculture sector remains key prospect to fix slowing economy
Worst fall in sales since last two decades
According to a recent data released by the Society of Indian Automobile Manufacturers (SIAM), all vehicle segments reported de-growth last year as low consumer sentiments, weak rural demand and economic slowdown took toll on demand.
Overall wholesale of vehicles during the year across categories, including passenger vehicles, two-wheelers and commercial vehicles, have also declined.
This is the worst fall in sales since the industry body since 1997.
Posted By: James Kuanal