Union Budget 2020: Agriculture sector remains key prospect to fix slowing economy
The Union budget 2020 will be unveiled by Finance Minister Nirmala Sitharaman today.
Updated: Sat, 01 Feb 2020 08:36 AM IST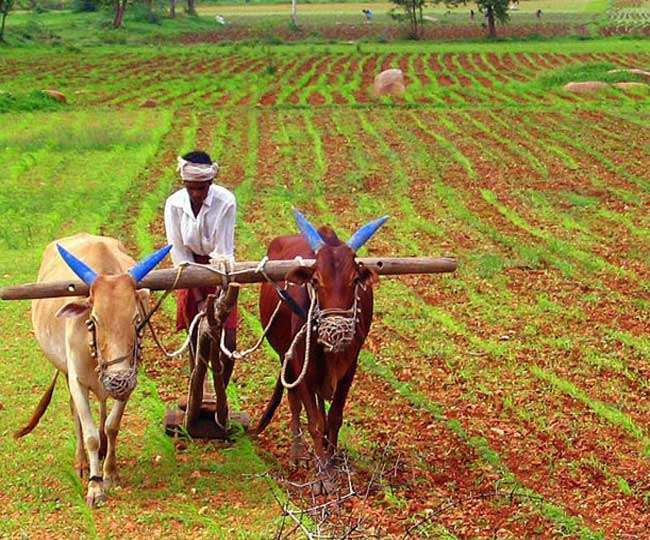 New Delhi | Jagran Business Desk: The finance ministry led by Nirmala Sitharaman is set to unveil the union budget today. There are talks about tax sops and financial incentives. However, none of them would go very far if the basics are ignored. The economy is on a downward trend and the main reason behind the problem is the farm sector. More than 50 per cent of India's population is dependent on the rural economy that usually relies on agriculture. Despite the contribution of the agricultural sector to the country's GDP, it requires the government to focus on the well-being and sustainability of this sector.
India eyes to become a USD 5 trillion economy by 2025 and doubling farmers income by 2023. For this, India needs to grow at a rate of 8 per cent each year to meet the objective. But, it grew at a rate of 5 per cent in quarter 1 and 4.5 per cent in quarter 2 of ongoing fiscal, as reported by NSO. As a result, we expect the budget to have a lot of announcement from Finance Minister Nirmala Sitharaman.
Also Read: Union Budget 2020 | Nirmala Sitharaman to present budget on Feb 1, here's all you need to know
There is a need for improvement in the agricultural sector for which farmers' income needs to be raised. It requires raising prices of agricultural goods in a way that it does not affect the consumers. Thus, keeping a check on inflation. There needs to be a fine tuning between the two.
Excess rains in 2019 (according to an IMD report), resulting in floods and leading to adverse impact on crop productivity, sowing area and apprehensions impacted the crop production for 2019-20 and may well remain a matter of concern.
Though the Government has raised MSP (Minimum Support Price) for crops on a constant basis, procurement of non-perishable items also needs to be increased for mainly two objectives, i.e., ensuring better returns for farmers and checking price rise by releasing excess stocks during shortages.

There is also a need for quality control measures and increasing their capacity. This can be done by avoiding rejections for exports and prevent crop damage to having enough storage space. Lucrative exports can help farmers income significantly so that they can raise agricultural outputs and also focus on quality aspects.
Farming in India is mainly dependent on Monsoon. The MeT department is needed to upgrade its forecast. Farmers need to make a better timely decision as to which crop to grow which would prove beneficial to them and the banks (who provide loans).
More focus on the education part is also needed for that. Focus on R&D, rural health and education will ensure a long term benefit for farmers. It also includes lucrative activities like animal husbandry, fisheries etc. that are less dependent on the Monsoon factor.
Also Read: Union Budget 2020 | Challenges before Modi government to bring declining economy back on track
Besides these, the government needs to focus on allowing FIIs and banking sectors in the Commodities Futures markets. This will ensure higher liquidity – resulting in better price realizations for farmers and traders, lesser speculation and improved procurement activities.
Strong growth of the exchanges is needed to help farmers get a reliable platform to sell their produce. Improved rural infrastructure would result in lower transportation costs for farmers and lower the input costs.
Posted By: James Kuanal