Jharkhand Budget 2020 Highlights: Free electricity up to 100 units; hundred mohalla clinics to open across the state
Jharkhand Budget 2020: Rameshwar Oraon of Congress will present the maiden budget of JMM-Congress-RJD alliance today. [Pic credits: PTI]
Updated: Tue, 03 Mar 2020 03:56 PM IST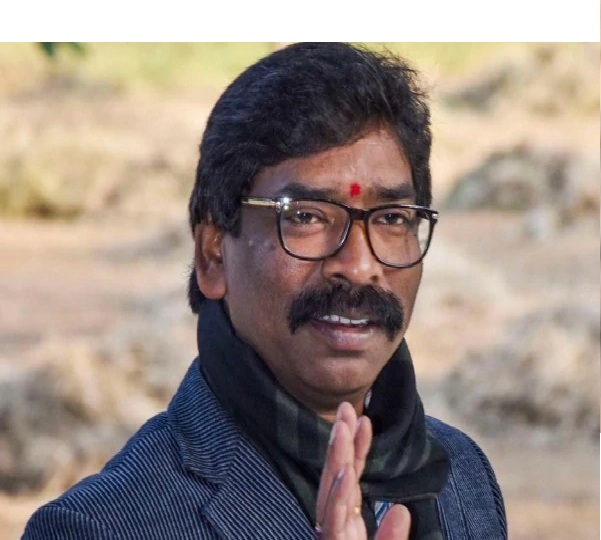 New Delhi | Jagran Business Desk: The Hemant Soren-led JMM-Congress-RJD alliance is presented its maiden budget (FY 2020-21) for Jharkhand today. The budget was estimated to be over Rs 85,000 crore and the government and largely focused on agriculture, boosting businesses, creating employment opportunities to youth, providing better resources, health, women empowerment, among others.
Rameshwar Oraon, a congress lawmaker who also holds the finance portfolio, presented the first budget at the state legislative assembly. The state government will ensure they use the funds allotted by the center very wisely they are already under a debt of about Rs 80,000 crore, which was equivalent to the current budget and 30 per cent of state's GSDP.
Here are the Highlights of Jharkhand Budget 2020:
2.30 pm: Rs 25,047.43 crore will be spent in generalised areas, Rs 32,167.58 crore in social sectors and Rs 25,154.99 will be spent in the field of finance.
2.15 pm| Here's how the Budget is allocated across different sectors: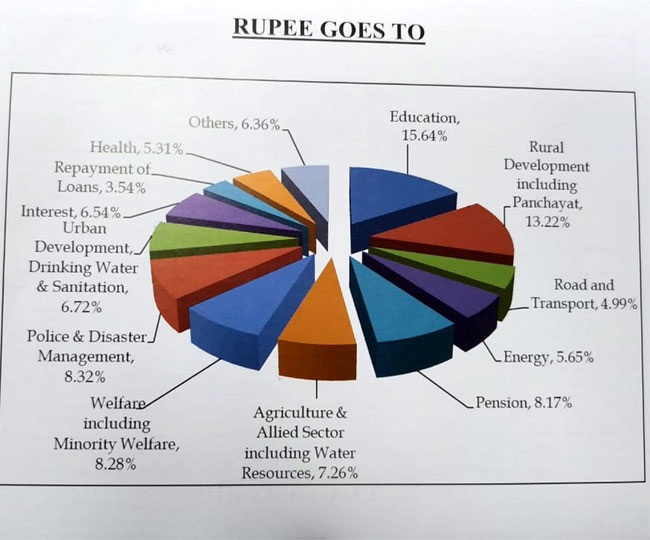 1.45 pm: The government has announced 100 units of free electricity, adding around 100 mohalla clinics will be opened across the state.
1.30 pm: Rs 50 thousand rupees is announced for poor people who live in houses built under Pradhan Mantri Awas Yojana.
1.15 pm: The government has extended the tourism facility scheme in the holy city of Deoghar. The elderly would be allowed to travel free of cost. Sports facilities will be provided on the panchayat level.
12.45 pm: Para Teachers will also benefit from the state budget 2020.
12.35 pm: For the farmers, the government will start a short-term agricultural debt relief scheme, in the upcoming financial year 2020-21, a budget provision of Rs 2000 crore has been finalised.
12.30 pm: Rs 500 per month allowance is raised fo Assistant Sahayika in Mid-day meal across govt schools in the state.
12.20 pm: State FM Rameshwar Oraon resumes budget speech after an emergency meeting.
12 pm: The proceedings of the House have been adjourned due to uproar amid Finance Minister Rameshwar Oraon's speech. Speaker Ravindra Nath Mahato has called an emergency meeting from preferred leaders of all parties including CM Hemant Soren in his room. Efforts are being made to find a solution.
11.30 am: The 2020 budget session has begun in Jharkhand Vidhan Sabha. The speaker has ordered the opposition to leave 'well of the house' after early chaotic scenes. Slamming the move to protest inside the well, Ravindra Nath said no decision will be taken under pressure.
11 am: The economic growth rate of the financial year 2019-20 in Jharkhand is estimated to be 7.2 per cent with a very slight increase over the previous financial year. The growth rate in 2018-19 was 7 pc.
10:45 am: To improve healthcare facilities, around 3550 CHO is expected to be recruited across 435 healthcare centers.
10.25 am: The government may announce nursing schools across eight districts: Lohardaga, Gadhwa, Godda, Chatra, Koderama, Bokaro, Khunti and Ramgarh. One medical college may also be proposed in Khunti-Giridih.
10 am: One model school and one school in each district can be announced in this budget.
9.30 am: Land to the needy, loans to tribal youth at a cheaper rate for the business.
9.15 am: 100 units of free electricity for domestic electricity consumers consuming up to 300 units is also on the cards.
8.50 am: Farm loan waiver of up to Rs 2 lakh and other incentives for farmers are expected by Hemant Soren-led govt in their maiden budget.
8.30 am: As per a report from PTI, a supplementary budget of Rs 4,210 crore was passed in the state assembly in January for the current fiscal.
Posted By: James Kuanal