By IANS
Updated: Wed, 25 Jan 2023 04:52 PM IST | Source: IANS
Minute Read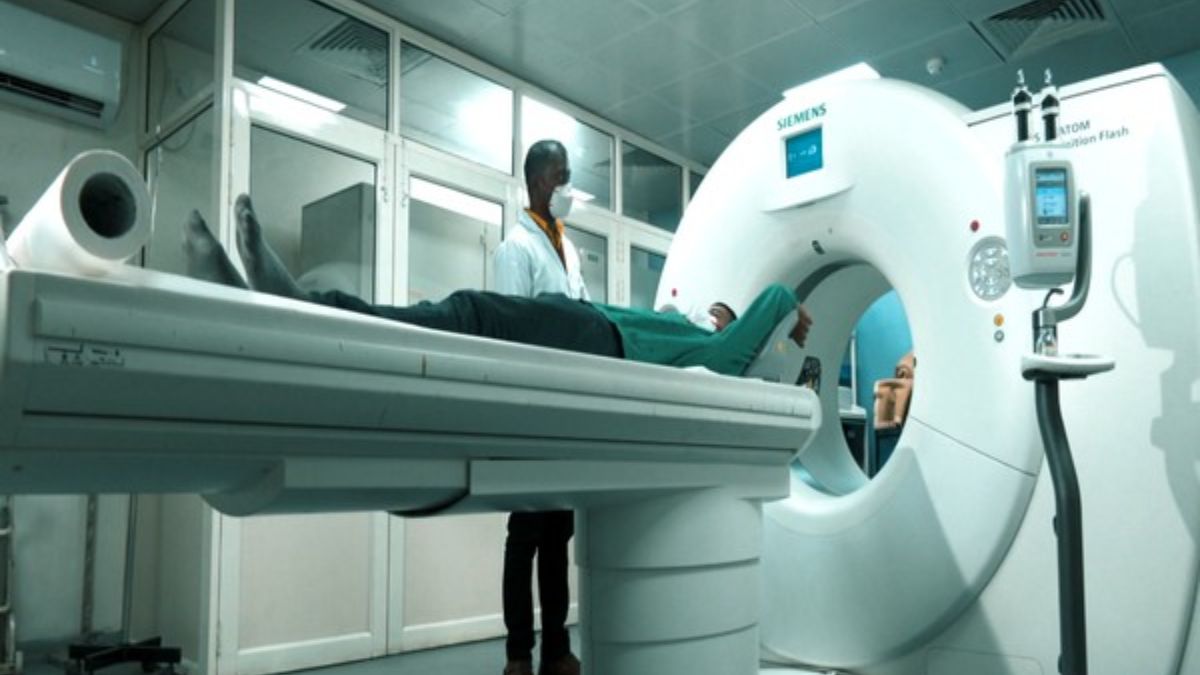 AFTER the Covid-19 pandemic hit the world three years ago, the healthcare sector has become central for the 2023 budget as the industry awaits the Centre's intervention to make health care affordable and accessible to all.
The Union Budget for 2023-24 is scheduled to be presented in Parliament by Finance Minister Nirmala Sitharaman on February 1. As per experts, the healthcare sector needs commercially low capital intensive projects at district and taluka levels to address large patient volume and access with affordable pricing for quality services.
The healthcare industry is eagerly waiting as the experts believe that the government should enhance its budgetary support in increasing healthcare and insurance penetration following the pandemic.
Senu Sam, Founder and Chief Executive Officer of Mykare Health said, "Healthcare providers have embraced technology with virtual consultations, new age asset light models, wearable technology, and many more innovations that aid smooth delivery of healthcare. Government must focus on healthcare innovation by supporting startups".
"We are hopeful and looking forward to tax benefits including GST exemption for New Age Asset Light HealthTech Startups; allowing startups to collaborate with Govt Insurance, Govt Doctors and Govt Hospitals; tax benefits to HNIs investing in startups; smooth process of foreign payment collection for Indian healthcare startups and incentivizing companies promoting Heal in India Project", he added.
Karan Rathore, Vice Chairman, Services Export Promotion Council (SEPC), told IANS, "In cognizance of the impact of the pandemic on the services sector, especially medical tourism and the healthcare sector, the industry expects innovative ideas to augment and accelerate engagement.
To accelerate the healthcare sector and position India as a wellness destination globally with reliable and credible healthcare, the budget needs to provide and enable an eco-system for growth both economic and technological".
Tourism policies and provisions, including facilitation of visas, infrastructure development, connectivity etc need to be the focus, but the more inclination should be towards the digitalisation of the sector by making it more customer-centric and easily accessible for all, the SEPC Vice Chairman said.
Recently, speaking at the Health Working Group of G20 India meeting, Dr V.K Paul, Member (Health), NITI Aayog, said that the Medical Value Travel (MVT) plays a crucial role in eliminating healthcare disparities across the globe and through the first Health Working Group meeting, G20 India Presidency aims to an impetus to create pathways to bridge this gap.
"There is great opportunity for utilizing traditional medical practice like Ayurveda in the Medical Value Travel sector which is witnessing a combined annual growth rate of over 23 per cent", he said.
Rajeev Taneja, Founder of Global Care, said that the Medical Value Tourism sector has suffered a series of setbacks in the last two years and the industry expects government support for the sector's recovery.
"Facilities, including visa approvals and ease of access, a repository for accessing information, and infrastructure development in not just the metro cities but pan India as well for pre and post-treatment care, are a few important steps that need to be accommodated in the budget. These will help boost investment and incentivize the industry, particularly in Tier 2 cities across the country", he said.
The health experts believe that there is a need to make sure that the facilities and treatments are on a par with the international standard and a favorable budget will help with the same.
Underlining the need of healthcare investment in Tier 2 and 3 cities, Prateek Ghosal, Chief Strategy Officer, Ujala Cygnus Group of Hospitals, said, "In order to attract more private sector investment in Tier 2 and 3 cities of India, healthcare should be given infrastructure status which will enable access to low-cost funding as well as provide tax benefits, further reducing input costs.
While during the Covid-19 pandemic, the RBI incentivized liquidity for emergency healthcare services by the extension of credit under priority-sector classification, this move should be made permanent, particularly for projects focused on creating infrastructure in Rural India," he says.
"With the recent Covid experience at the back of minds, the healthcare industry expects a technology revolution in the sector, along with accessibility, easy availability, and affordability. Accessibility to quality healthcare has been a big issue in India, especially in Tier 2 and 3 cities. We hope the upcoming budget has some provisions regarding opening more tertiary care hospitals in underserved or remote areas," said Abhishek Kapoor, ED, Regency Health.