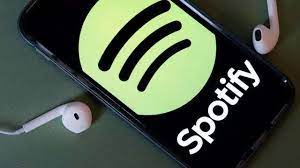 AMID the ongoing layoffs in various technology companies over the past few months, Spotify Technology SA is planning layoffs as soon as this week, according to people familiar with the plans as reported by Bloomberg. This move is taken by companies from Amazon to Meta to lower costs.
The number of positions to be eliminated wasn't specified. In October, the company laid off 38 staff from its Gimlet Media and Parcast podcast studios. According to its third-quarter earnings report, the company currently has 9,800 employees.
During the pandemic, many technology companies hired employees but were forced to make reductions due to reduced advertising revenue and an unbalanced economic model. This resulted in layoffs at some of the world's largest corporations, including Amazon, Meta, and Microsoft, among others. Google parent company Alphabet recently announced that it will cut about 12,000 jobs, which is more than 6 percent of its global workforce. Sundar Pichai confirmed the development, as reported by Reuters, and said that the layoffs will be done globally. However, US employees will be the first to get affected. The layoffs will take place in engineering and product teams, along with some corporate functions as well. However, the company will offer a severance package starting at 16 weeks' salary plus two weeks for every additional year at Google, and will accelerate at least 16 weeks of GSU vesting.
According to Bloomberg, a Spotify spokesperson declined to comment on the company's upcoming layoffs.
Spotify made a huge investment in acquiring podcast networks, creation software, a hosting service, and the rights to shows like The Joe Rogan Experience and Armchair Expert, which are hugely popular. However, the investments have tested the patience of the investor. The Shares of the company came to 66 percentage.
According to Bloomberg, the executives of the company in June said that the business would become profitable in the next two years.