By James Kuanal
Mon, 30 Dec 2019 07:34 PM IST
Minute Read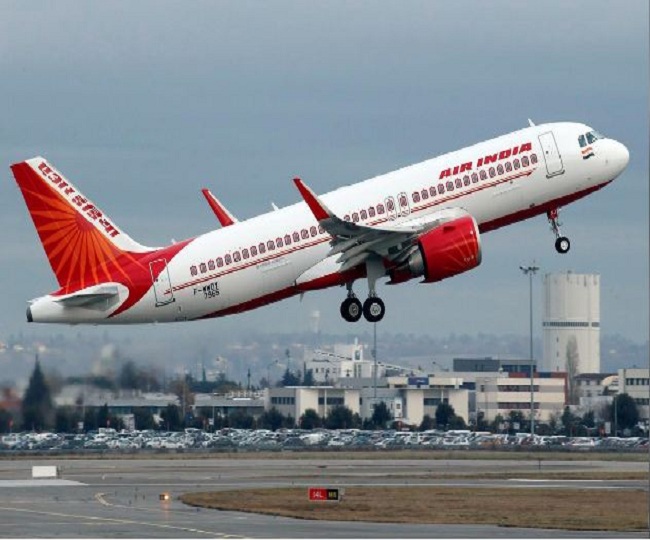 New Delhi | Jagran Business Desk: Domestic and international carrier Air India might be forced to shut down by June next year if it fails to find a buyer as ''piecemeal'' arrangements cannot be sustained for long, PTI reported on Monday. Amid uncertainty over the future of the airline, an official has said that there is a need for funds to restart operations of 12 grounded narrow-body planes.
"We need at least USD 150 million (about Rs 1,100 crore) to get new engines for these 12 planes," the official said.
As per reports, Air India has a debt burden of nearly Rs 60,000 crore and the government is working on the modalities of disinvestment. Raising concern over its future, the official said Air India might well go Jet Airways way, if a prospective buyer does not come on board by June 2020.
The government has already left the debt-ridden airline and refused to inject funds any more amid its privatisation plans. "The airline is somehow keeping it afloat with peace meal arrangements, which are unlikely to sustain for long," the official said. As per stats, the government had infused Rs 30,520.21 crore-- Rs 520.1 crore than it was supposed-- in the carrier from the financial year 2011-12 to December this year.
On the condition of anonymity, the official said, "we are somehow managing the operations at present and at best we can sustain this situation till June. If a buyer does not come by that time, we will have to shut shop,"
Earlier in April, Jet Airways was forced to close its operations due to cash crunch, after more than 25 years of flying.
Meanwhile, the Air India Specific Alternative Mechanism (AISAM) has approved the re-initiation of process for the government's 100 per cent stake in Air India along with Air India Express and carrier's stake in joint ventures AISATS.
The government is likely to issue Expression of Interest for the stake sale in between April-June quarter of this fiscal.
As per the official, it would take at least six months to complete the transaction, provided the sale process kick starts early January. At the same time, the official did not sound hopeful of the government getting an investor in such an economic situation that has also affected the domestic aviation industry.
Domestic air traffic grew only 3.86 per cent in January-November period as against 18.6 per cent growth in 2018.
Response to the recent roadshows in London and Singapore disinvestment was reportedly 'tepid'.
Meanwhile, eight wide-body planes, which were grounded for the engine and other engineering-related issues, are back in operations. The eighth one is expected to start flying soon, the official informed.
Air India spokesperson was unavailable for comments.