3k-tonne gold reserves found in UP's Sonbhadra, here's what it means for India
The deposits in Son Pahadi is estimated to be around 2,943.26 tonnes, while that at Hardi block is around 646.16 kilogram, the officials said. (Representational Image)
Updated: Sat, 22 Feb 2020 08:24 PM IST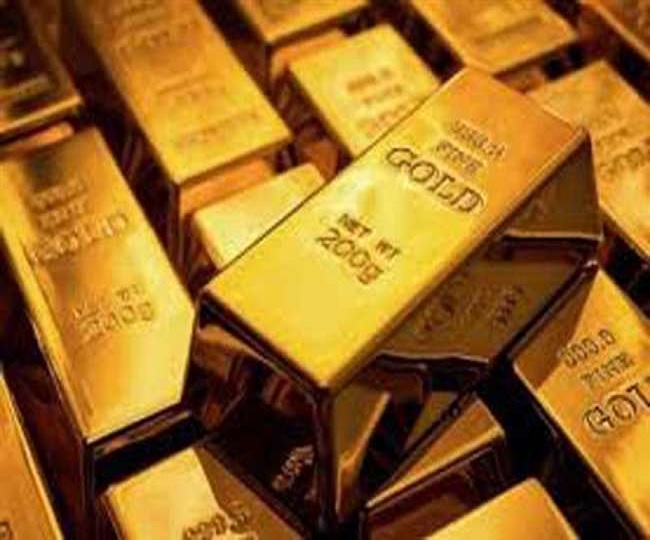 Sonbhadra | Jagran News Desk: The Directorate of Geology and Mining (DGM) Uttar Pradesh has claimed that they have discovered gold deposits of around 3000 tonnes in Sonbhadra. The district officials said that the gold reserves have been found in the Sona Pahadi and Hardi blocks of the backward Sonbhadra district.
The deposits in Son Pahadi is estimated to be around 2,943.26 tonnes, while that at Hardi block is around 646.16 kilogram, the official said while adding that some other minerals have also been found in the area.
However, the Geological Survey of India (GSI) said that the information has been spread by State Directorate of Geology and Mining (DGM) Uttar Pradesh and it has not measured the estimated the gold deposite reserve in Sonbhadra.
"We are not a party to the information published in the news. GSI has not estimated such kind of vast resource of gold deposits in Sonbhadra district, UP," GSI, quoted by news agency ANI, said.
According to a Times of India report, the officials had also discovered ores of metals and minerals like Andalusite, aluminium nesosilicate mineral, Potash and aluminosilicate mineral.
The officials believed that the gold reserves discovered are almost five times the country's current reserve of the yellow metal. UP geology and mining joint director Jai Prakash, quoted by Business Standard, said that a team of officials and scientists is currently camping in the district and will submit a report in this regard on Monday.
What it means for India?
As per the World Gold Council (WGC), India currently has 626 tonnes of gold reserves. The new reserves are almost five times that amount and estimated to be worth nearly Rs 12 lakh crore. This will make India's gold reserves next to those of the USA, the country with the biggest gold reserve in the world. Currently, the USA has 8133 tons of gold while Germany holds the second position with 3366 tons of gold.
The discovery would also ensure that India would not have to import gold for the next five years and and will help the country save foreign currency in its foreign exchange reserves.
Meanwhile, Sonbhadra District Mining officer KK Rai has said that the government is thinking of putting these deposits on lease for mining, for which survey is being done
"Work on finding gold reserves in Sonbhadra was started almost two decades back in 1992-93 by the Geological Survey of India," he said while adding that auctioning of these blocks through e-tendering would start soon.
About Sonbhadra:
Sonbhadra, the second largest district of Uttar Pradesh, is the only district in the country which shares borders with four states -- Madhya Pradesh to the west, Chhattishgarh to the south, Jharkhand to the south-east and Bihar to the east.
The British reportedly were the first to initiate the process of finding gold reserves in Sonbhadra region, which is more in news for being a Naxalism-hit area.
(With agency inputs)
Posted By: Aalok Sensharma