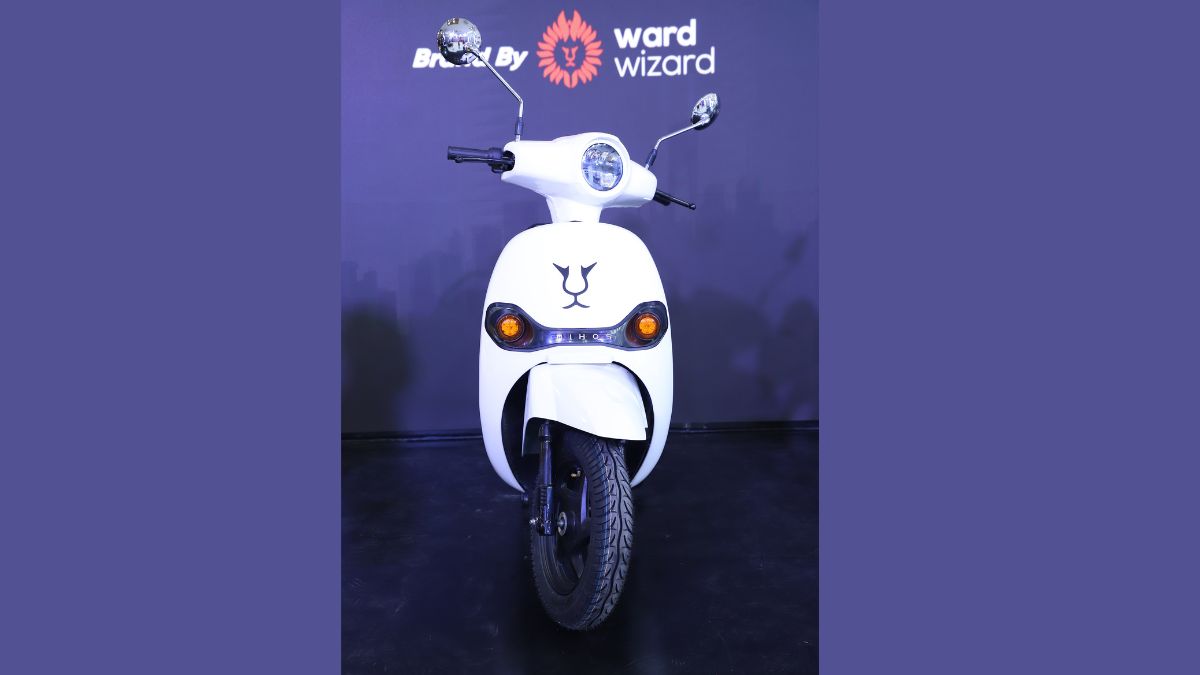 WardWizard, a prominent maker of the electric two-wheeler brand 'Joy e-bike,' announced today that online bookings for its new high-speed electric scooter MIHOS will begin on January 22, 2023.
MIHOS, which was unveiled at the Auto Expo 2023 for Rs.1,49,000 (ex-showroom, for the first 5000 customers), is designed and developed with Poly DiCycloPentadiene (PDCPD) for added durability and flexibility to absorb maximum road impact. The modern high-speed electric scooter also has smart and intelligent features that make riding more convenient for the rider.
MIHOS Specifications:
Mihos is a retro-styled electric scooter with a 74V40Ah Li-Ion battery with Nickel Manganese Cobalt chemistry and a net energy content of 2.5 kWh paired with a 1500W motor capable of producing 95 Nm of peak torque and reaching a top speed of 70 kmph. The scooter charges in 4 hours and can travel 100 kilometres on a single charge.
It also includes a variety of safety sensors, such as overcurrent protection and thermal cut-off, for enhanced protection against Indian weather conditions. It also has smart connectivity option which can help in tracking the battery and other functions with the help of an application. It also has reverse mode, GPS, and a smart anti-theft system for improved usability.
To ensure the user's safety, the twin disc brakes are combined with an electronic braking system to bring the vehicle to a complete stop in the shortest amount of time.
Mr Yatin Gupte, Chairman & Managing Director, Wardwizard Innovations & Mobility Ltd, said, "We received a phenomenal response at Auto Expo for MIHOS. Visitors praised the scooter's retro design as well as the material Poly DiCycloPentadiene (PDCPD) used in its construction for added safety. We are excited to begin free online booking of MIHOS in response to the positive consumer response. The plan is to make ourselves available to our customers through both online and offline channels. We are confident in meeting the customers' expectations with its cutting-edge technology and premium features."
MIHOS Price And Colour Options:
The introductory price for the MIHOS starts from Rs. 1,49,000 which is limited to only first 5,000 customers. Users can choose the colour options from 4 different colours including Metallic Blue, Solid Black Glossy, Solid Yellow Glossy, and Pearl White.