By Talib Khan
Wed, 05 Feb 2020 03:19 PM IST
Minute Read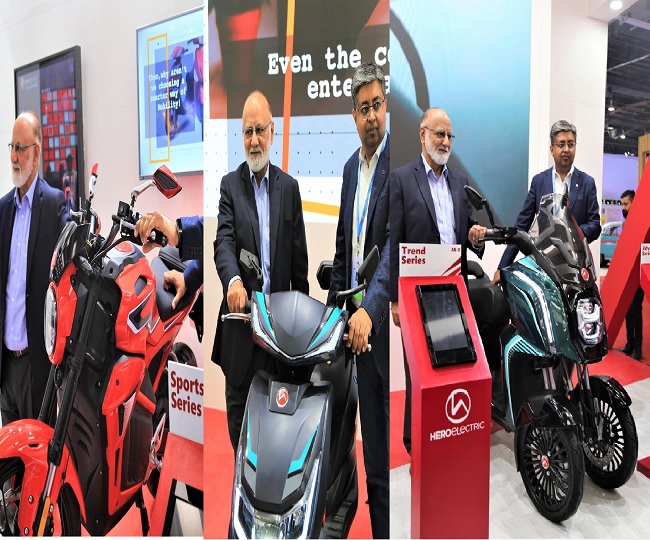 New Delhi | Jagran Auto Desk: On the commencing day of Auto Expo 2020, Hero Electric, one of India's biggest electric vehicle brand, showcased its new range of products including an all-new electric motorcycle, an electric trike and an advanced tech-enabled high-speed electric scooter.
Also Read: Auto Expo 2020: Maruti Suzuki showcases CONCEPT FUTURO-e along with 'Strong Hybrid Technology' on Swift | In Pics
The electric motorcycle AE-47 unveiled by the homegrown electric automaker is powered by a 4000W motor that promises a top speed of 85kmph. The electric motorcycle is equipped with an impressive lightweight portable lithium-ion 48V/3.5 kWh. With a charging time of 4 hours, it produces a range of 85 Km/ch in Power mode, 160 km/ch in Eco mode and accelerates from 0-60 kmph in 9 seconds.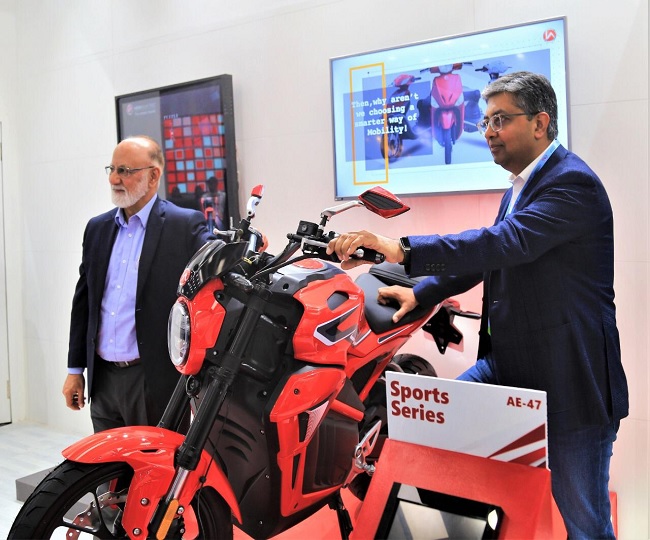 The electric bike features an advanced braking system with Combi Disc Front 290 mm & Rear 215mm and Rear Monoshock Suspension along with Cruise Control feature. It also features a digital instrument cluster, keyless access, mobile charger, walks assist and reverse feature. The motorcycle is supported by a mobile app featuring GPS, GPRS, Realtime tracking and Geofencing.
In the high-speed segment, Hero Electric unveiled a new electric scooter AE-29 with a top speed of 55 km/hr. With a charging time of 4 hours, the new scooter produces a range of 80 km/ch. It is equipped with a 1000W motor of 48V/3.5 kWh Li battery. The first IoT enabled electric scooter features Bluetooth connectivity, anti-theft smart lock, mobile charger, mobile app, digital instrument cluster, walk assist and reverse facility.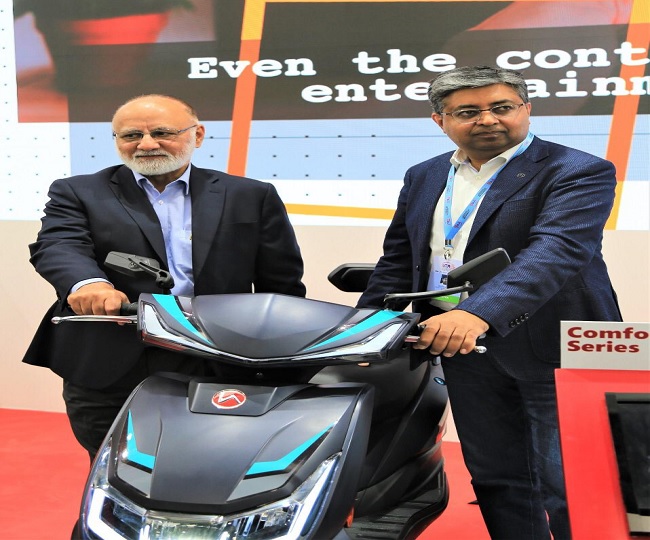 With its primary application in the B2B segment, Hero Electric Trike AE - 3 - an attractive innovation made its debut at this motor show. A first-of-its-kind vehicle, the trike is equipped with a self-standing Gyroscopic stability feature with Auto balance park switch. It can produce a range of 100 km/ch and delivers a speed of 80 km/hr in a full charge of 5 hours. Powered by 5500W motor it is equipped with Li 48V/4kWh battery.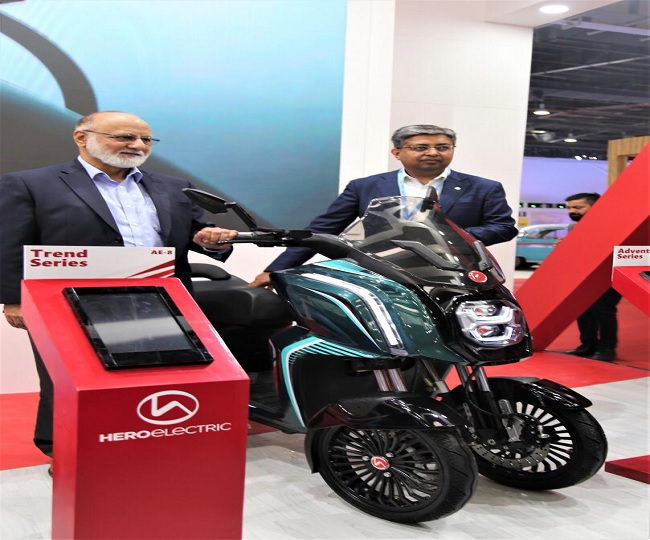 The vehicle also features digital instrument cluster, mobile charger, walk assist, reverse assist at 26 km/ph, mobile app, GPS, GPRS, real-time tracking and geofencing.
In the high-speed segment, the company also showcased an electric scooter AE-75 in a partnership with Sahara Evols with a top speed of 45 km/hr and range of 80 km/ch. In the low-speed segment, the company showcased a scooter AE-8 with 25 km/hr speed and range of 80 km/ch.
Also Read: Auto Expo 2020: MG Motors reveals futuristic concept car 'MARVEL X' with five hands-free driving modes
Hero Electric is the pioneer of electric two-wheelers in the country and endeavours consumers to lead a sustainable lifestyle by switching to electric vehicles. The company's current product line-up ranges from the Flash Lead Acid low- speed segment and goes all the way to the Photon lithium-ion in the high-speed segment including the newly launched products.